Car care and detailing product labels - how to make them durable? Interview with BEpro owner including some practical tips and tricks
Self-adhesive labels for car care and detailing products should be highly durable to withstand wear and tear, resistant to moisture, high humidity, abrasion, and mechanical strain, as well as to the action of chemicals. Thanks to the courtesy of Eryk Golec, owner of the BEpro brand, we found out what the label printing decision making process looks when using digital printing technology.
Labels for car care and detailing products must be appropriately durable
Labels for chemical products must be resistant to the adverse effects of external factors like changes in temperature, exposure to sunlight, rain, and moisture. Another thing to take into account is that the product is used alongside other vehicle oils and fluids. Therefore, durability is a key feature of labels designed specifically for car care and detailing products.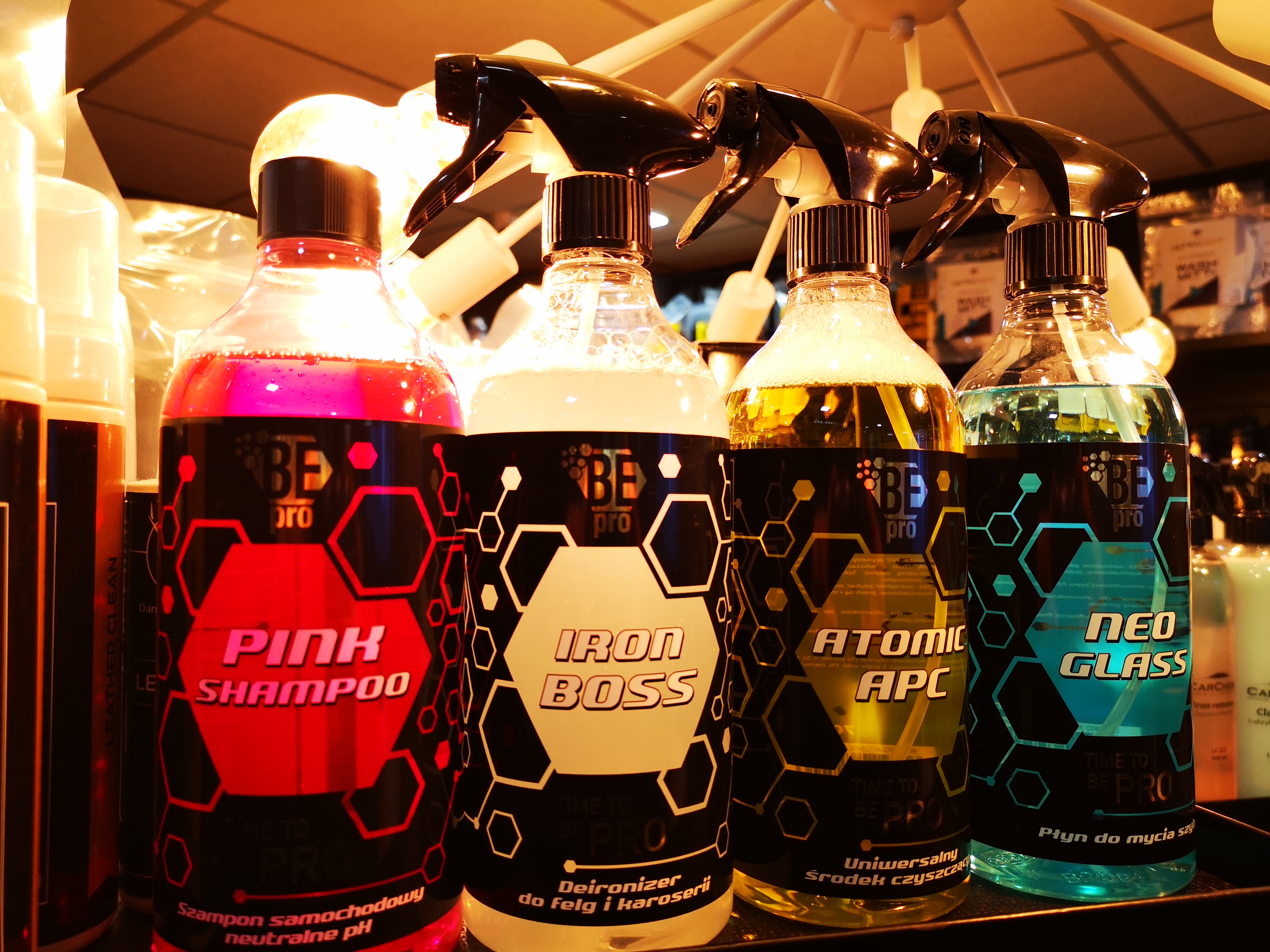 Interview with Eryk Golec from BEpro about car care and detailing product labels
- How did you come up with the idea for your business and labels?
I was fascinated by production processes even as a teenager. On top of that, the practical experience I had of running a company and product distribution created a solid foundation for fulfilling my dream of creating my very own brand. I have been dealing with automotive care and detailing products for 7 years, 3 of which we have been working on our own brand. The premium quality, reproducible car care and detailing range was to be the diamond in the crown. And that is how BEpro came to be.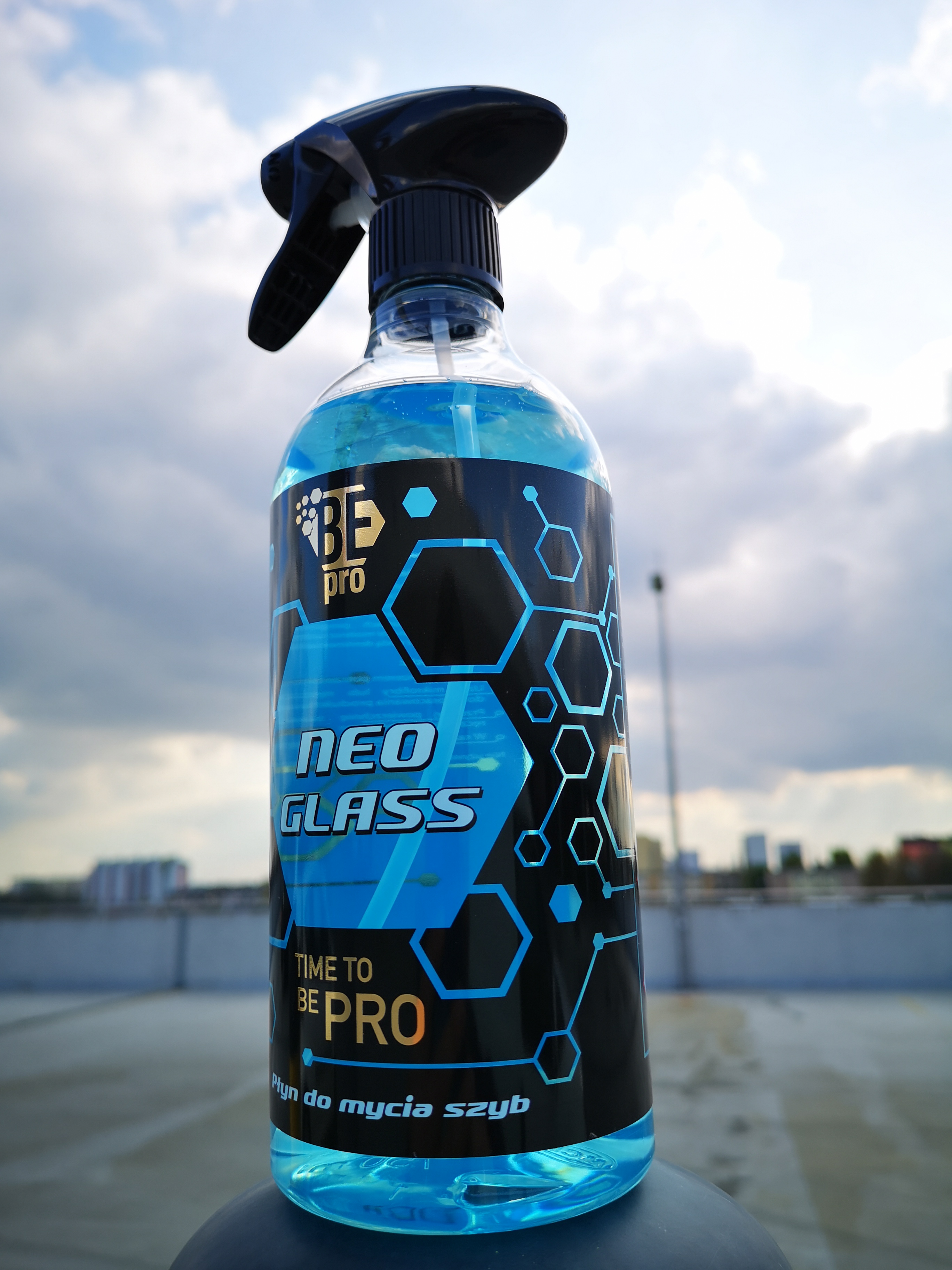 Seven months of work went into creating the labels. Having the brand concept in my head, I was after a solution that would make the label an integral part of the whole packaging, visibly bringing out its contents. I started from acquiring knowledge on the printing materials and techniques currently used in the market.
At first, I had to do some reconnaissance as to what the competition was doing, what their products look like, what they want to show and, sometimes, what they want to conceal. What was important was to get inspired and draw as much as possible from the products standing out on shop shelves. My eye was usually drawn to premium products. That was where I could clearly see the concept and the quality of execution. Hence, we came to the conclusion that a label must be of the highest quality because this is what the eyes and hand of a person reaching for the product will rest on and touch—and we value our Customers! We want the contents of the packaging (quality, utility function, parameters, and action of the product) to be consistent with the way the entire packaging looks. The point is for this to be a pleasant experience for the Client, where every purchase and, later, use of our product enhances this experience.
Secondly, we had to observe the entire market closely and extensively to identify the current trends and see what multinational concerns (e.g., producers of water, energy drinks, cosmetics, and even alcohol) were doing. What printing tricks they were using, how they build products, and what marketing communication accompanies this. This was a time when my wife, with who I do our shopping, could have certainly had enough of me. I would take products off the shelf, inspect them closely, thoroughly read the labels, checking their ingredients and quality. If something appealed to me (water or cosmetics), I'd go ahead and buy it. Not because I needed it but because I wanted to scrutinise the entire packaging. Once we got home, I embarked upon the project of peeling off, cutting up, sticking back on, and painting logos with a marker, and other like activities. That's how we, as a team, finally opted for a transparent label with hot foil stamping.
The next step involved designing a label to maximise the probability of that aforementioned hand to reach for our product from among the competition. We had to stand out from the rest… redefine something in the design itself.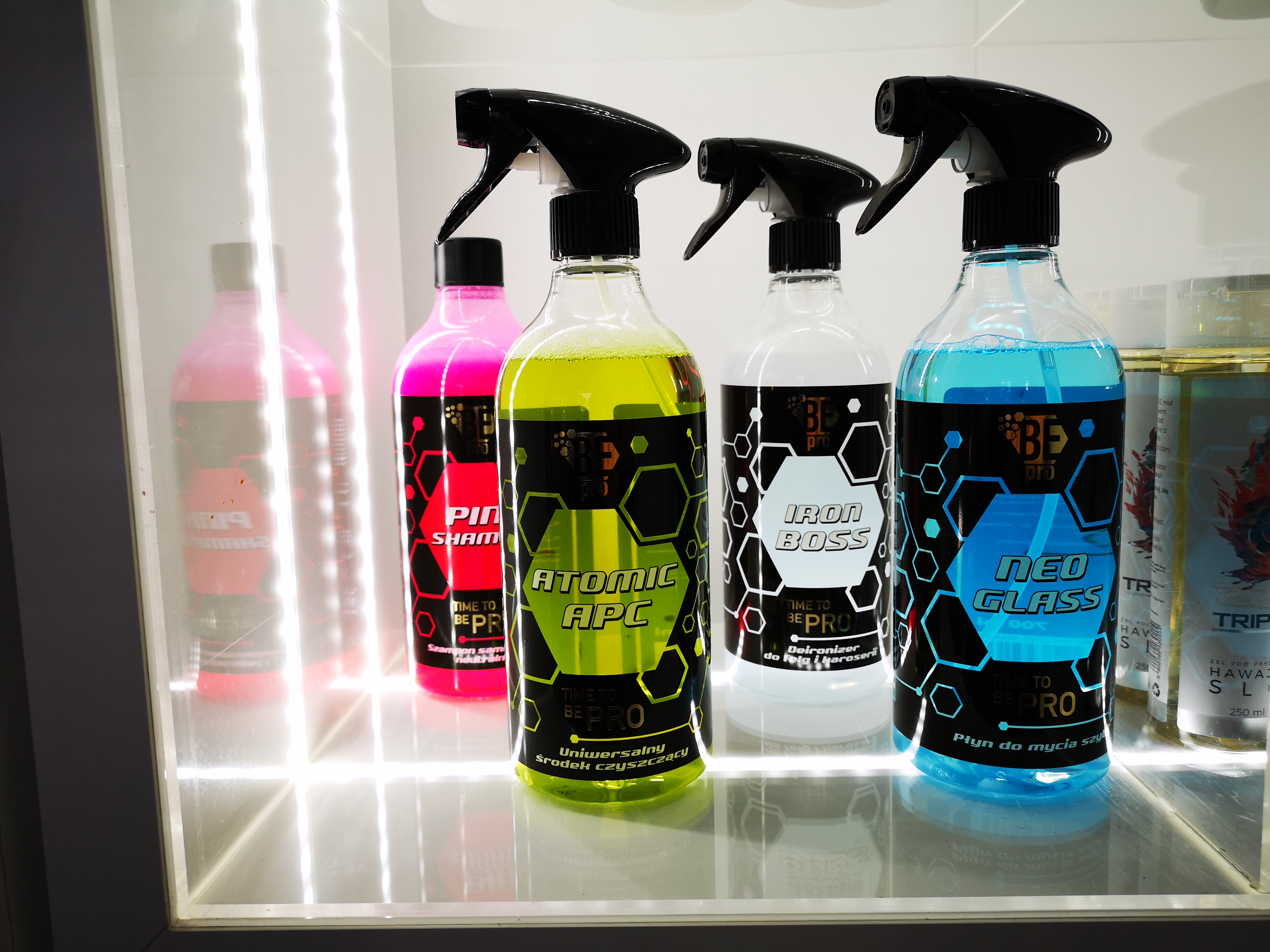 - Were your minds made up about ultra-clear film and hot gold foil stamping right from the start?
While on the stage of searching for label materials, we came across the Unilogo Digital Printing House website. With no previous knowledge on label printing, I ordered a set of samples online. This was the ideal solution for me. Not being a professional in the field, I could easily familiarise myself with the range of opportunities given by Unilogo Digital Printing. So, all in all, that is how our cooperation began because ultra-clear film was in the samples, as were hot stamping examples. My problem was solved—I was given the chance to get some hands-on experience of the material... Pulling and peeling labels off, stretching, tearing, and cutting them up. And, I found that… I finally have it! It had to be ultra-clear! This material gives my packaging the durability to last for years and be used to the max. in a car detailing studio, car wash or at home. My experience shows that the lifecycle of this kind of packaging is indeed long. It is also used to mix concentrates or becomes a favourite atomiser refillable bottle.
Things moved quickly from then on. I met Ola and Rafał, whose professionalism and knowledge helped me wade my way through the dozen or so label versions and further improvements. In fact, they provided me with the right solutions many a time, allowing me to finalise this label and complete this project, which earlier seemed to be in gridlock. What's more, I went to the Packaging Innovations trade fair where I also met Paulina, with whom I was in email contact earlier. And that is how "My Team" at the Unilogo Printing House was formed, where we are now working on labels for semi-transparent packaging for car care and detailing products.
- How did the Unilogo Digital Printing House contribute to the execution of this project?
As I mentioned earlier, I went to the Packaging Innovations trade fair attended by numerous printing house exhibitors. I must say, however, that the entire process of care and support for me as a client, starting from the samples, through contact with Paulina once I received the test prints, followed by being referred to Ola and Rafał—all this was and is at a level that made me feel fully supported and egged on. It is people that make a company, it is people who we work with, and it is people who operate the equipment that gives us the possibility to transfer our vision, our project, to create the perfect label.
For more information about the Unilogo Team, please go to the 'About Us' tab.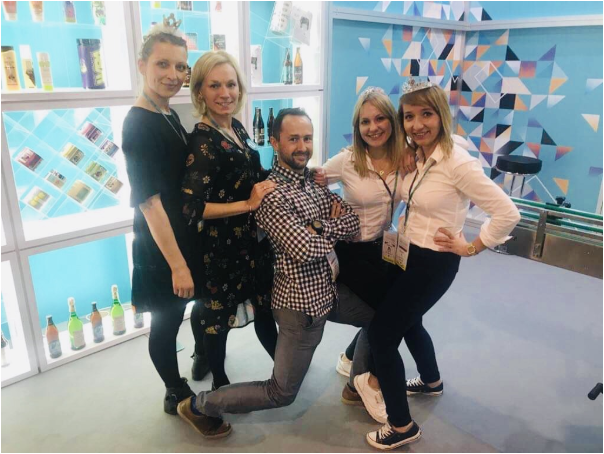 - Was the free test print helpful before placing the production order?
Yes, definitely! We managed to fine-tune the printing parameters to achieve the desired outcome. The bottle—when illuminated by natural or artificial light—is clearly legible, and we were looking for the right solution to enhance this effect right from the start. What's more, we also managed to achieve a delicately raised effect on the label, where the printed areas are slightly raised above the unprinted ones.
I'd like to thank the entire Unilogo Digital Printing House Team, wishing them millions of labels printed together.
BEpro car care and detailing products
BEpro is a Polish car care and detailing product brand. The hallmarks of the brand are its new and fresh approach to the market, high reproducibility, and continuous product development… perfectly complemented by unique and eye-catching designs.
BEpro products are available for purchase in selected car detailing points of sale and stores.
The use of ultra-clear film has allowed the colourful contents of the packaging to be attractively displayed. Also, the use of such labels on glass or plastic substrates evokes associations with products from the premium segment. And this was the very objective of the brand creators. For more information about label materials, please follow this link.
What sets ultra-clear film apart?
Ultra-clear film is mostly used on glass bottles or transparent packaging. The high degree of transparency of this raw material produces the 'no label look', making it look as though it has been printed directly on the glass. This, in turn, leads to premium segment connotations. One drawback of this substrate is that it is not suitable for manual labelling—only machine label application allows the desired effect to be achieved.
As for the BEpro car care and detailing products, the use of ultra-clear film resulted in:
The product successfully standing out from the competition in the segment
The achievement of raised effect print on the packaging (similar to that obtained on Desperados bottle labels)
The bottle getting "a second life"—thanks to the durable, ultra-clear film, the label is still clearly visible when filled with a different product or liquid
We have to say that it was a great pleasure working on this project and we're truly delighted with it, looking forward to many more exciting projects to come!