Custom Oreo package – Limited holiday edition
Oreo has decided to do something for those who love it, love coloring and are looking for an original Christmas gift.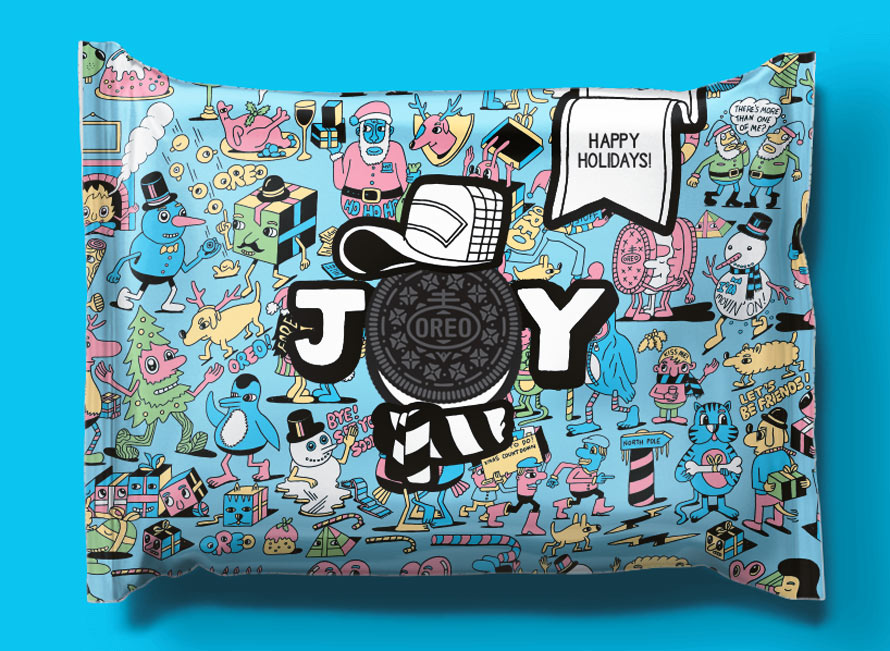 In collaboration with artists Jeremyville and Timothy Goodman, a holiday promotion was prepared which let you create your own package with a funny, comic-like design and color it digitally or at home. It was even possible to add special Christmas compliments, an image and a few words from yourself to the picture of cute, ice-skating penguins.

It made looking for a Christmas present easier (and tastier). Such a custom Oreo package could be sent to anyone from the Christmas list for only 10 dollars a pack. You could have also given yourself a present and spend a relaxing evening on coloring and crunching.

Orders could be made at shop.oreo.com. The amount was limited so the enthusiasts of coloring (and sweets) had to hurry.