Personalized self-adhesive labels for Aqua d'Or bottles
The magnesium, potassium or sodium content.... What else could set bottled water apart? The labels, of course, and personalised labels at that! This should obviously generate associations with digital printing. So, now we're going to take you through the process of making over 3 million unique self-adhesive labels for PET bottles. The outcome of the conducted campaign was the engagement of young consumers and a greater awareness of the Aqua d'Or brand.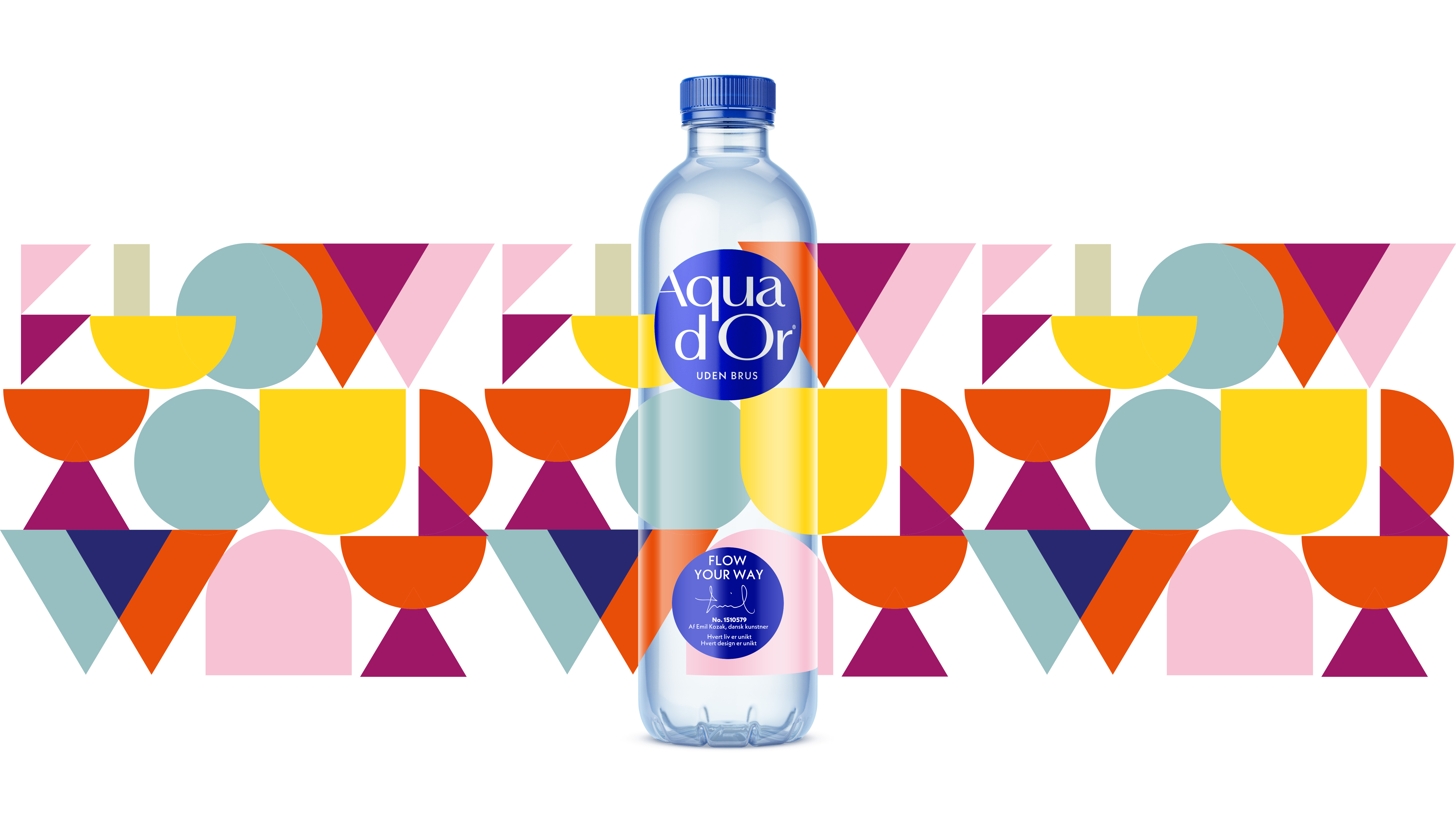 Źródło: https://www.everland.dk/news/2018/08/one-for-everybody/
Custom PET bottle self-adhesive labels
Last autumn, we saw somewhat more colour on bottled water shelves in shops in Denmark and Sweden, which was thanks to the Aqua d'Or promotional campaign. This action was aimed at encouraging and activating a group of Millennial consumers (those born roughly between the 1980s and 1990s). This demanding group of consumers is particularly open not only to the act of purchasing a specific product that would meet its basic function, but also to it carrying a certain message or concept. By way of example, reaching for a bottle with such a custom label should, apart from quenching thirst :), allow a person to stand out from the crowd.
It is impossible to indifferently walk past a label that greatly stands out from the ones to which producers have made us so accustomed. The accounts below speak for themselves.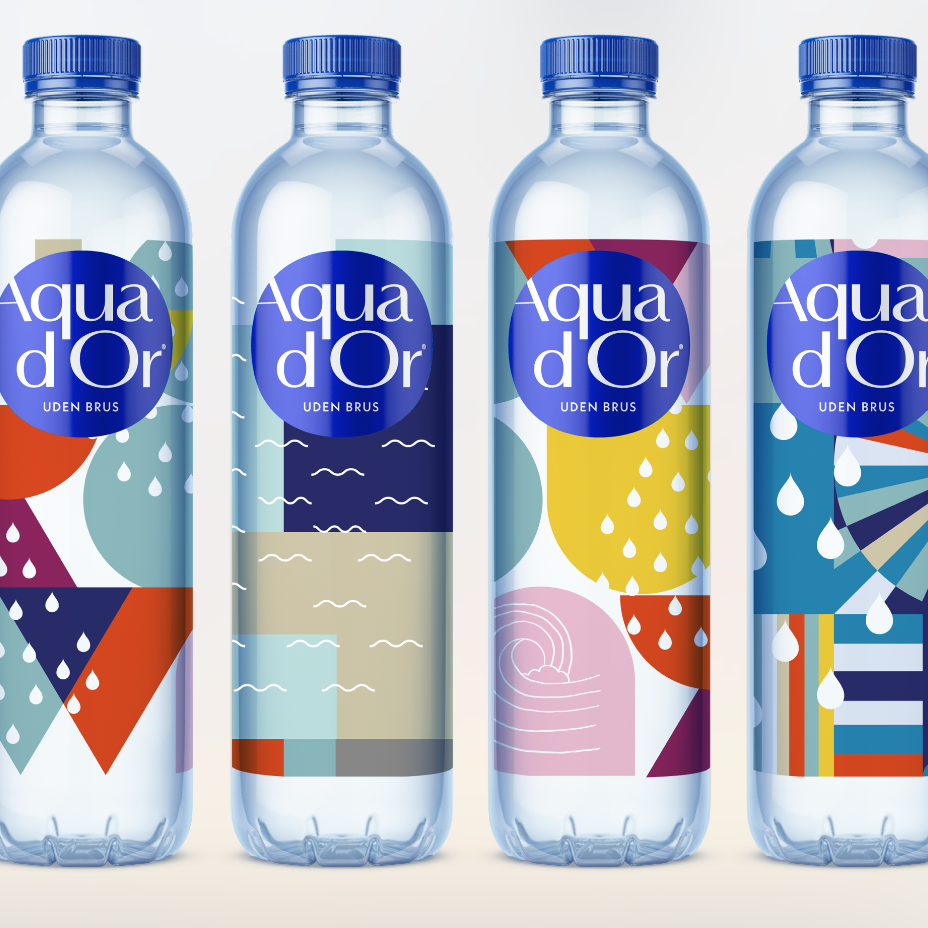 3 million custom self-adhesive labels
Emil Kozak is the Danish artist behind the design that forms the basis of these custom labels. The theme that guided him is, freely translated: "Follow your own path". The graphics were intentionally meant to promote the unique characteristics of an individual.
The geometric patterns, on the other hand, were to refer to drops / DROPS of water, waves, and the sky, in other words, to invoke associations with nature.
Speedy, digital technology self-adhesive label production turnaround
The cooperation between the graphic designer and the digital printing house producing self-adhesive labels resulted in over 3 million custom water labels! This campaign was possible thanks to HP's SmartStream Mosaic software which, by rotating or enlarging selected elements, for instance, is capable of generating millions of unique designs based on one and the same project.
The labelled Aqua d'Or bottles were first debuted in an Art Gallery in Copenhagen, presented in a special space dedicated to this event.
It was truly phenomenal and the photos from the event speak for themselves: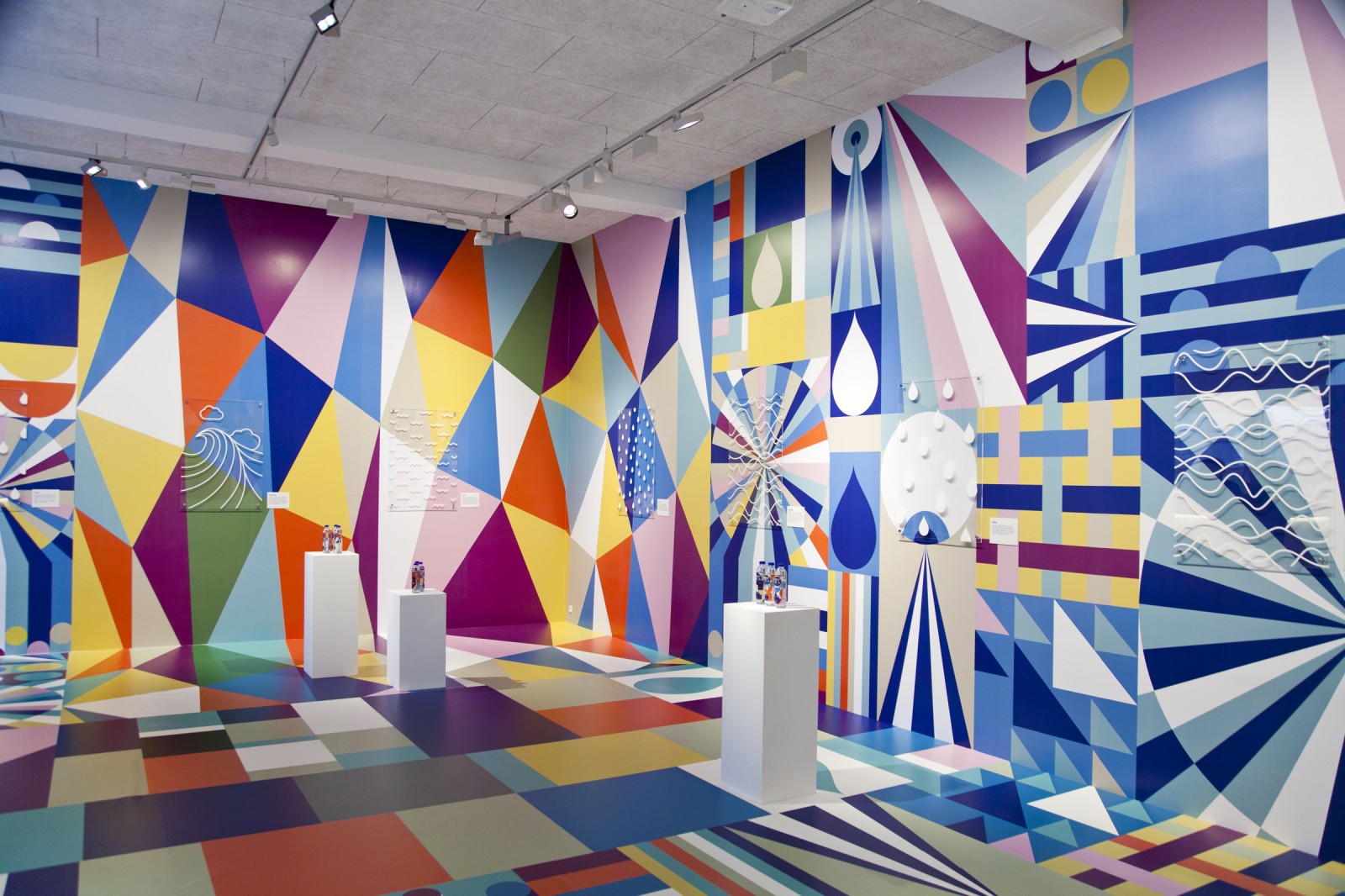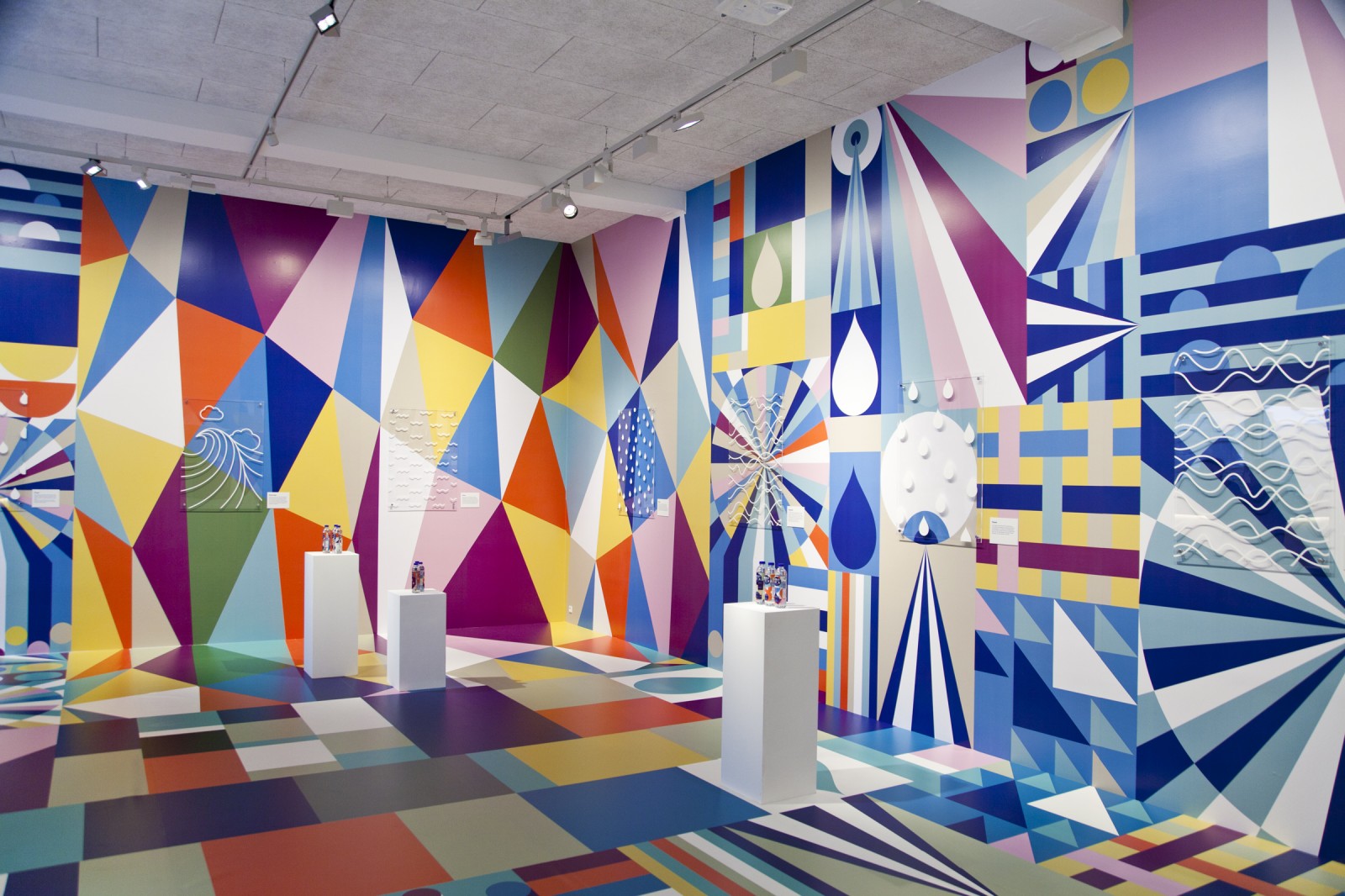 Source: http://www.emilkozak.com/aquador/
Digital label printing house - the silent hero of the Aqua d'Or campaign
Folienprint Rako was commissioned with printing the self-adhesive labels on the HP Indigo 20000 digital press. The whole process took two weeks to complete. Line Jorgensen, the brand manager at Aqua d'Or emphasised that the entire campaign was possible thanks to opting for this specific digital technology, which makes it possible to print variable data directly from a computer, from a PDF file.
The conclusion is self-evident: if it's custom self-adhesive labels that you're after, HP Indigo is what you need! We would love to make our own contribution to a similar campaign on our soil.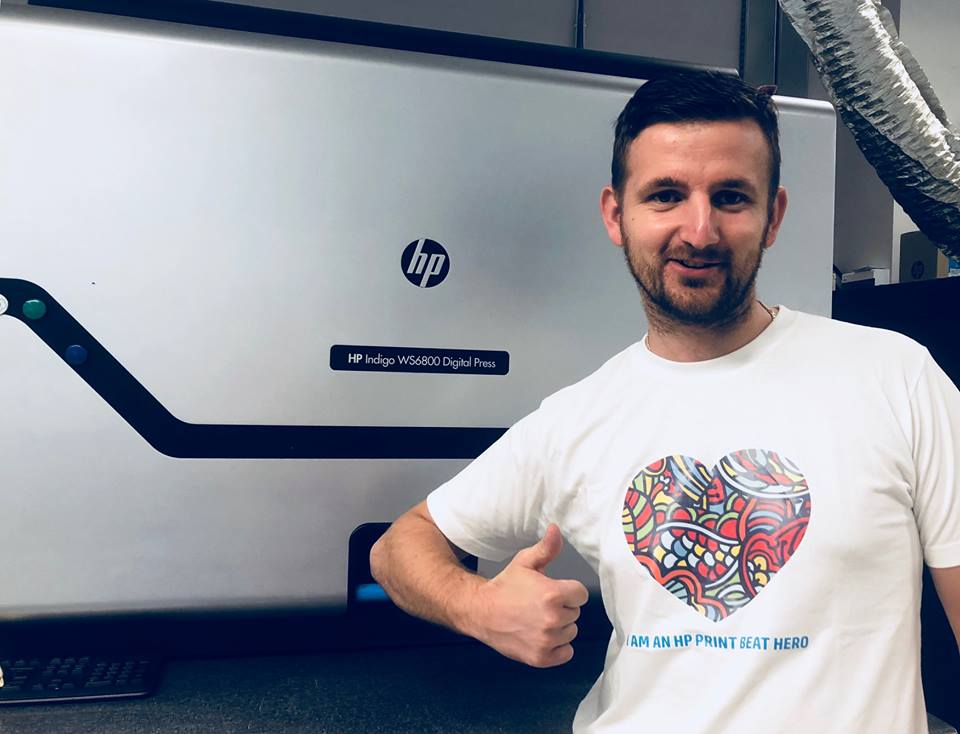 Let us know if you have an idea similar to this initiative - tell us about it, and we'll do everything we can to make it possible!