Designer brunch, in other words, a personalised self-adhesive label for joghurt packaging.
Do you also find yourself doing the shopping in a hurry and reaching for products on shelves out of habit? The sheer amount of confusingly similar labels makes it very difficult to capture your attention. A snack during the day doesn't have to be boring at all – this is what Tukuma Piens, a joghurt shake producer, tried to convince Latvian consumers of.
Tukuma Piens is the leading producer of dairy products in Latvia. The Company's origins date back to 1913. After over a hundred years from the start of its operations, a completely new product was launched in the market – a joghurt shake, which comes in a variety of different flavours and changes after a 15-second vigorous shake into a fruity, frothy cocktail.

Such an innovative product deserves an equally interesting label, does it not?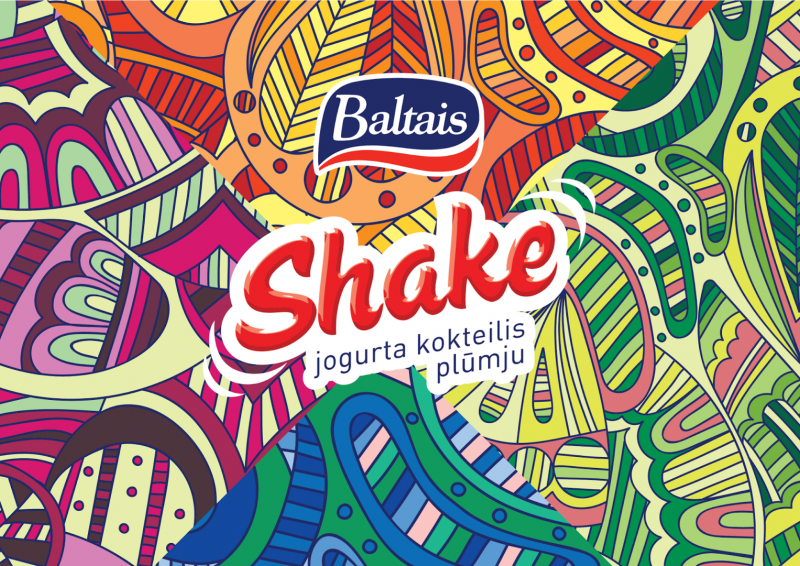 The challenge was taken on by the Immer Design Studio creative agency, with the guiding principle of making the Shake Baltais joghurt stand out from the competition.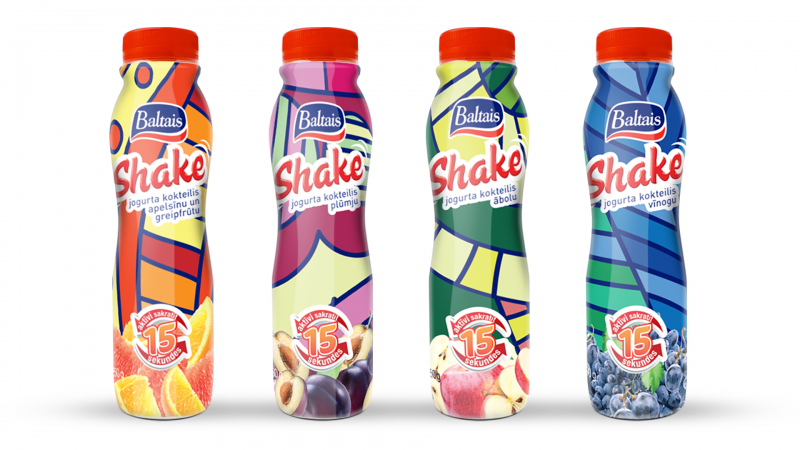 http://www.immer-design.com/en/project-12
Self-adhesive joghurt bottle labels

There usually is a certain dissonance between wanting to create a unique label and the (false) need to hire more graphic designers.

That is where HP Indigo comes in with its digital printing possibilities of labels. The special HP SmartStream Mosaic software enables hundreds of thousands of unique graphics to be printed from just one project.

A million personalised labels was the effect of this collaboration. Congratulations to the Immer Group for the idea – we too hope to have many such projects in the future! These kinds of project realisations are long to be remembered and not just by printing industry enthusiasts and experts! What is central is that they increase brand attachment and strengthen positive brand associations.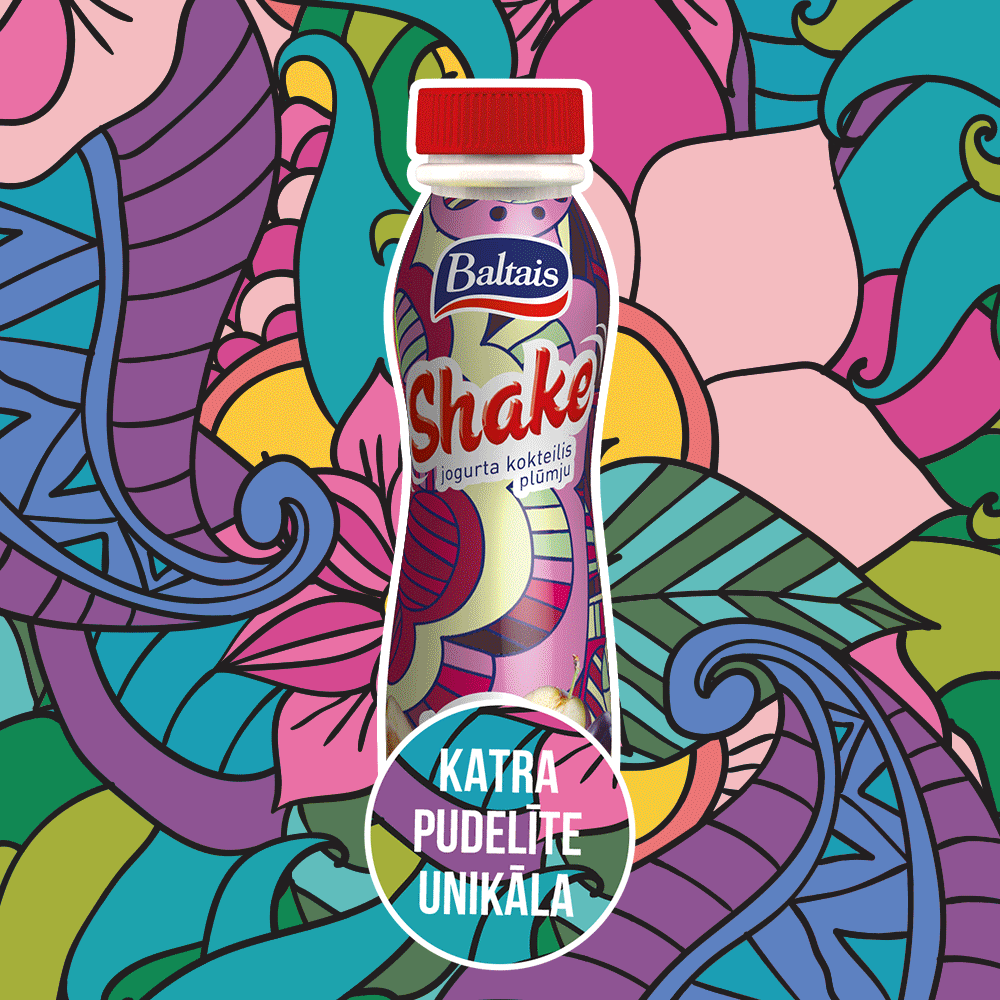 https://www.packagingoftheworld.com/2017/06/limited-edition-mosaic-shake-yoghurt.html