Experience for yourself the emotional load of personalised packaging
We are set on regularly expanding our collection of demo labels in our sample book: read about our new raw materials and finishing options. This year, we've decided to spark this project up from a children's perspective. Read on to find out how we did just this!
What better an occasion than 1st June Children's Day to awaken the imagination. Fostering that creative streak from an early age not only brings joy and illumination but will also bear fruit in adult life.

Art Competition for Young Budding Artists to Unleash their Creativity
It's always worth putting in that extra effort to ensure that St Nicholas' Day, Children's Day, Birthdays, and other important events are fun and memorable for our little ones through creative activities.
The Children's Day Art Competition was addressed to the children of our staff, clients and their friends and relatives.
Every entrant was tasked with preparing a piece of artwork (using any technique) of their chosen superhero.
Through this, we wanted to mobilise children of every age to be creative… and, needless to say, every competition entry was a source of great joy for us!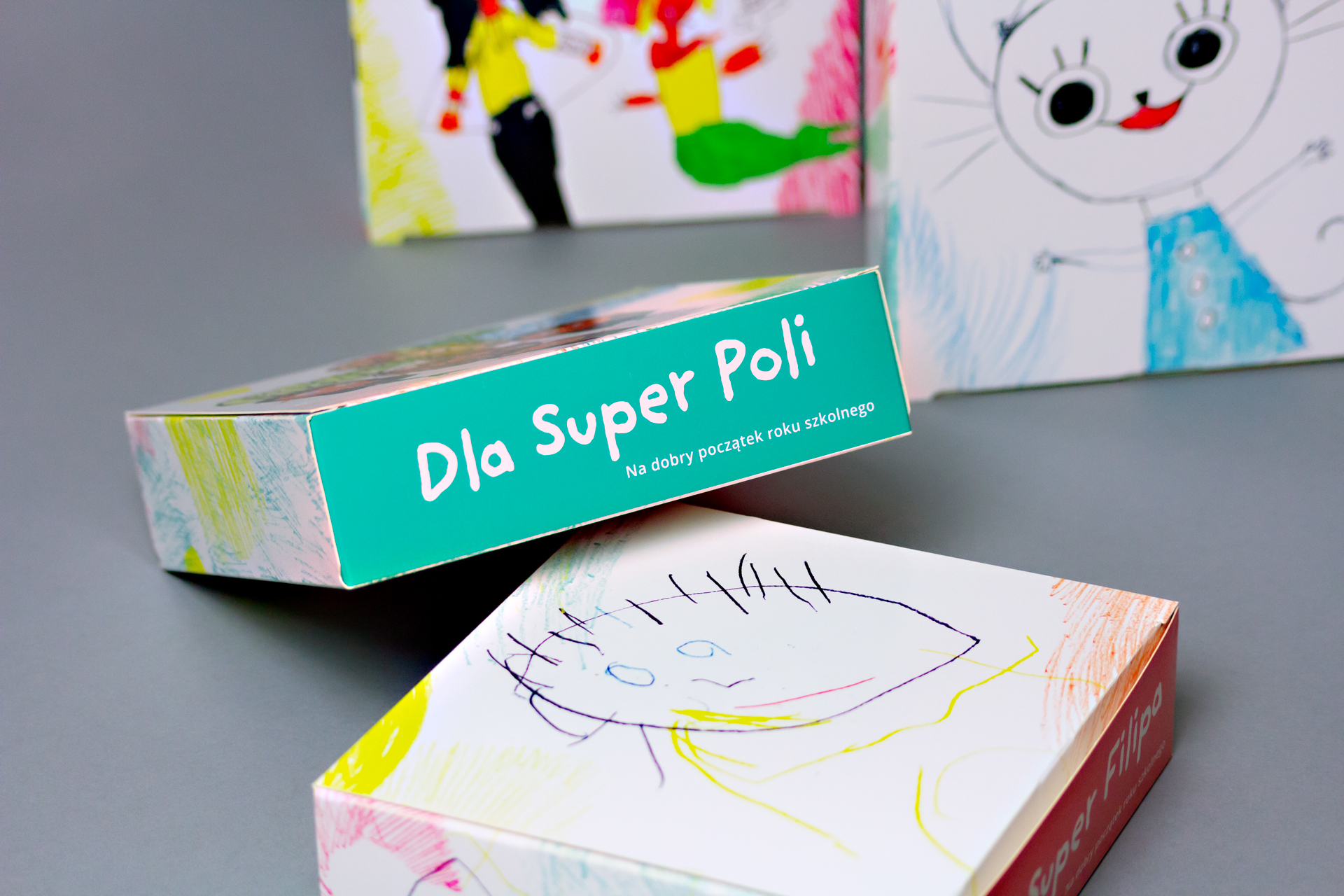 Personalised labels or carton boxes a synonym of success
All the Young Artists were rewarded with personalised gifts based on boxes of chocolates with the faces of the budding artists and their artwork.
Such a solution was possible thanks to the use of digital technology and the innovative HP Indigo Digital Press. It's a ready-made recipe to put smiles and joy on many people's faces!
Creative Designs – What Next? A few words about how we harnessed children's perspectives
All the artwork that was submitted gave us a burst of positive emotions, which is why we decided to include a compilation of some randomly selected artwork in our label sample book. This enlivening perspective brought a breath of fresh air to our label sample book. The label was created using Verge textured paper.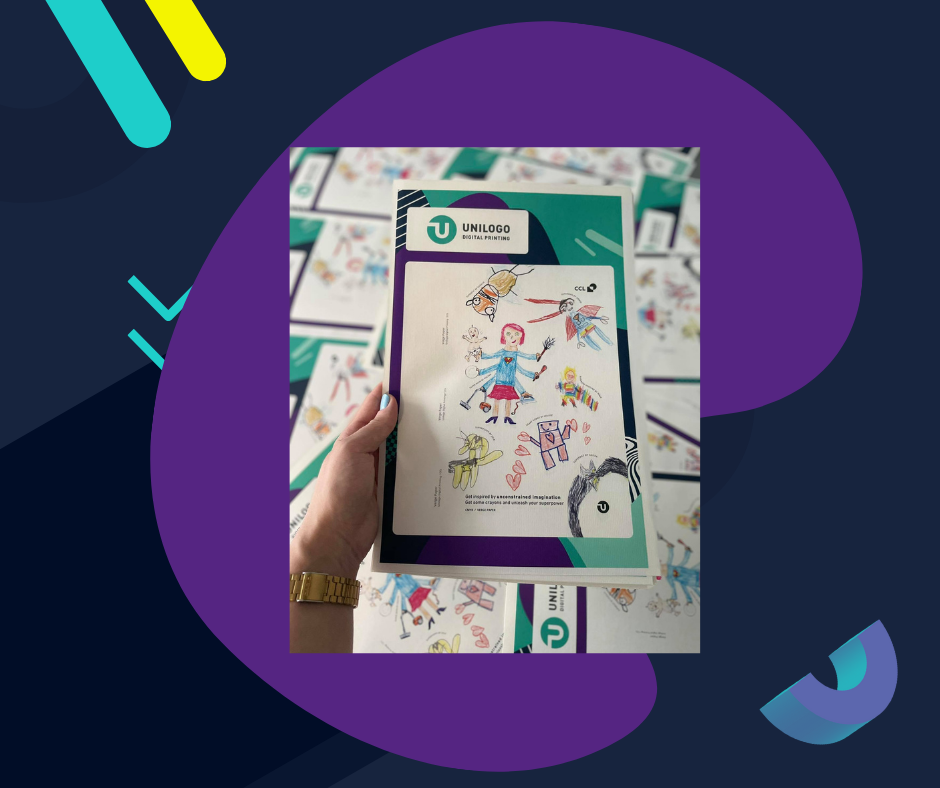 This sea of positive emotions has forged our conviction of including this project in our permanent repertoire of actions!