Kanclerskishop.com balm self-adhesive labels
Łukasz Kanclerski, creator of the innovative beard and tattoo balm, talked to us about the beginnings of his hobby and how he turned it into a business.
Yet another example - alongside Marta Szczepaniak's si bee story - of how to monetise your passions!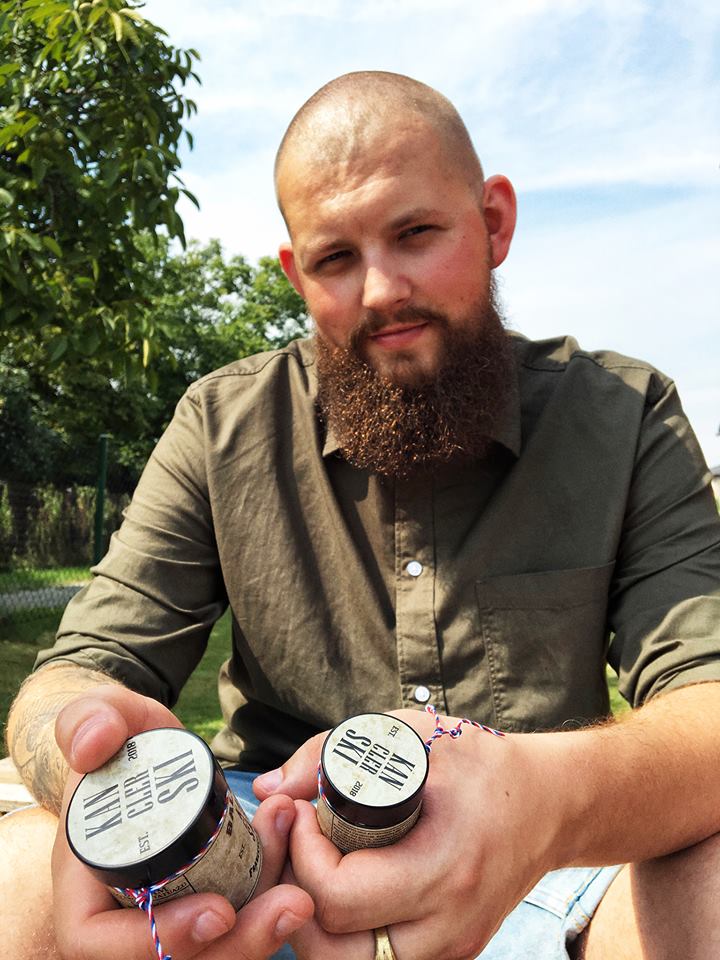 How did the idea of making bear and tattoo balms come about?
The idea of starting a company arose from the need to create a new and unprecedented beard and tattoo care product on the cosmetics market. It just so happens that I've always loved the concept of being a chemist ever since I was small. :)
I would mix different substances together and have a great time creating these concoctions. My first cosmetics weren't very complex and were comprised of three raw materials tops, but, with time, I developed the formulations and they became increasingly more complex.
Self-adhesive labels for the Francesco di Assisi cosmetic
As for the labels for the cosmetic product - I was really after something simple (modest), just like the habit of Franciscan friars.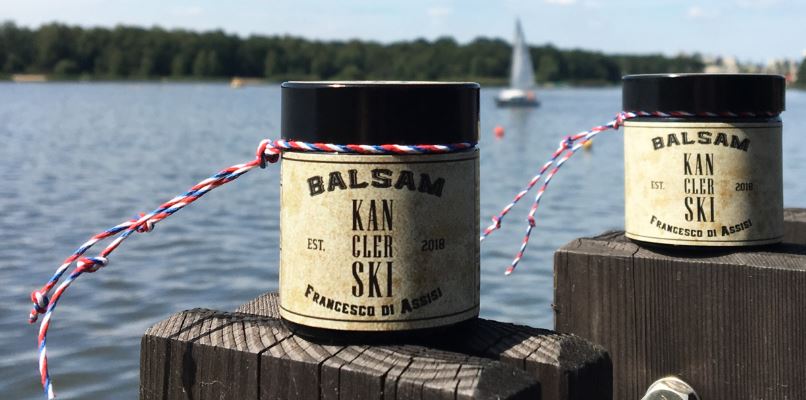 How to get a cosmetic label sample - free of charge?
A big advantage of the Unilogo digital printing house of self-adhesive labels is the possibility of getting a free sample print of labels. This allowed me to design several different label options and choose the one I liked best. Unfortunately, most printing houses don't offer free sample prints of labels, which is why I was slowly losing hope of finding one. After some time, however, I finally managed to find you. I wrote you a message outlining my assumptions and several days later got my sample prints of labels for my balm jars.
Why is your first product called "Francesco di Assisi"?
It's in honour of St Francis of Assisi, the founder of the Order of Friars Minor, to which I belonged for seven years. Hence, the small piece of string, which adorns the jars with the balm. It's not there by chance. It symbolises the Franciscan cord with three knots, symbolising the three vows that the friars take.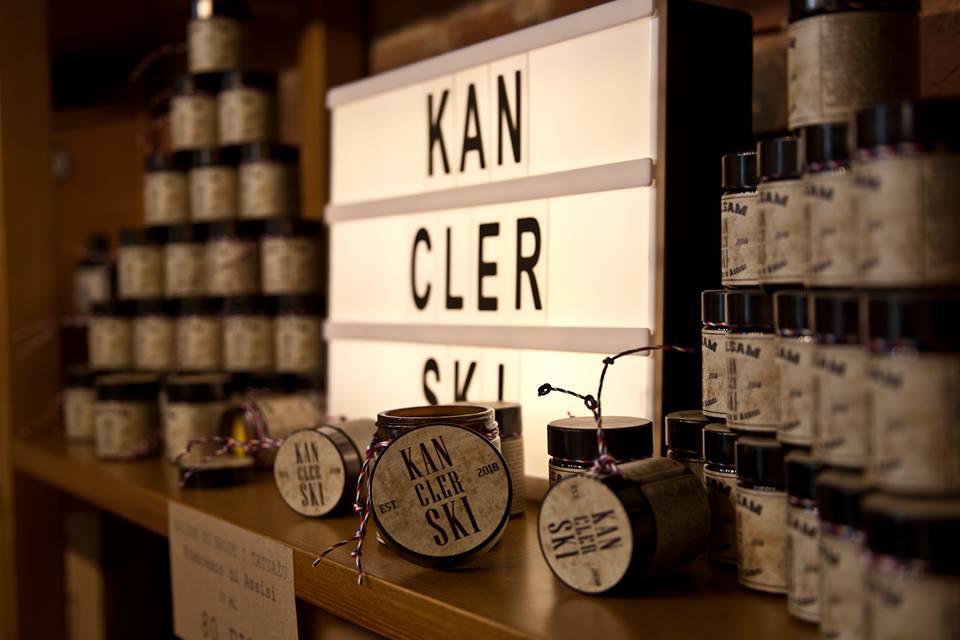 What new products can we expect in the near future?
And are you planning on creating beauty products for the fair sex in the course of time?
As the majority of my customers already know, two beard balms are set to première over the coming months. I am, of course, planning another men's line and slowly starting to think about beauty products for ladies, too.
While talking to customers we can get to know their needs within the collaboration with the label digital printing house. Availability in low printing volumes is significant, but it's not a decisive factor.
Summing up our observations - what other key issues are there in selecting a printing house?
Digital printing of labels without print preparation costs
The printing is done directly from a PDF file, which eliminates the necessity of preparing printing plates. This firstly results in shortening the production time, and secondly, brings savings at the very start of the cooperation.
Low volume label printing…
… yet another of our assets. We start with the minimum order value for self-adhesive labels, that is, a net amount of 450 zloty. This, in turn, facilitates problem-free printing of labels for a new product or its variant - for the precise amount of products that you currently have, without having to store any ordered surpluses, which you had to order an excess of in order to meet the minimum requirements of other printing houses.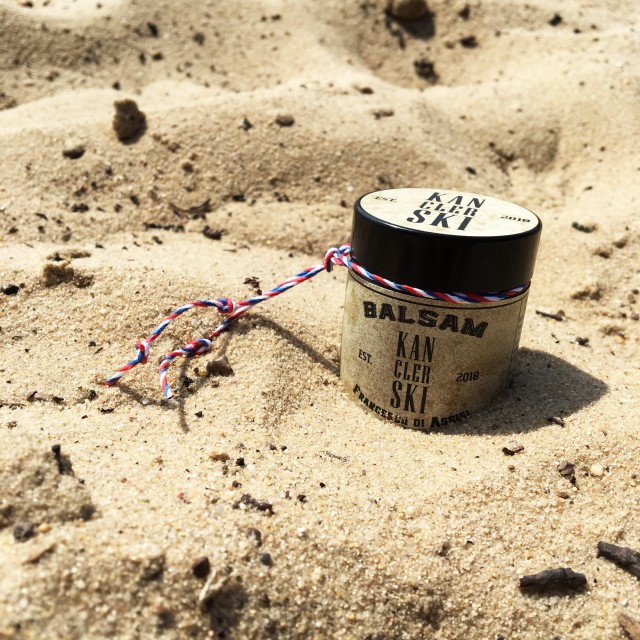 Rapid turnaround times not just for labels
We print cosmetics labels using the HP Indigo WS6800 Digital Press. As for the material - we select from a wide array of available label printing materials for cosmetics. Everything depends on the effect that we want to achieve. Apart from standard paper, we also have textured and ribbed materials that resemble types of kraft paper. If we have transparent packaging and we want to achieve a "no label look" - we can choose crystal-clear transparent film.
We're used to the fact that most of the label printing projects we get are last minute and extremely urgent, so we decided to cut the turnaround time down even further from 5 to 4 working days!
We would love to discuss how we can help you and present you with a tailored, personalised offer for all your label digital printing needs - just fill out our quick and easy enquiry form and we'll get back to you shortly.

You can also read about Marta's experience from si si bee.