Shrink sleeve labels for Smirnoff bottles – in service of liberty
Liberty, equality, fraternity: the values known from the French Revolution have lost non of their relevance. One of the fundamental rights – being liberty – has inspired the creators of a limited edition of shrink sleeve labels for Smirnoff bottles.
We will describe here two actions: one of them was aimed at promoting equal treatment of people of various nationalities and LGBT.
This motto is the clue of the initiative as a whole:

https://yarzatwins.com/hp-x-smirnoff/
Collaboration between Yarza Twins and a digital print house

The concept was quite simple: to create shrink sleeve labels displaying images of people from various continents and unique graphical elements. For this, photos of 21 peoples of various nationalities were taken. Number 21 is also not coincidental (Smirnoff No 21). Then, the pictures of the faces were mixed with different busts, outfits and graphical patterns. This way, many characters were created with unique looks.

https://yarzatwins.com/hp-x-smirnoff/
To gain bright colours, the HP Indigo digital printing technology was applied and 7 colours were used. In this case, the standard CMYK + G (green), V (violet) and O (orange).

The project was implemented with the use of the HP SmartStream D4D software. It is a simplified version of HP SmartStream Designer for Adobe Illustrator CC2018.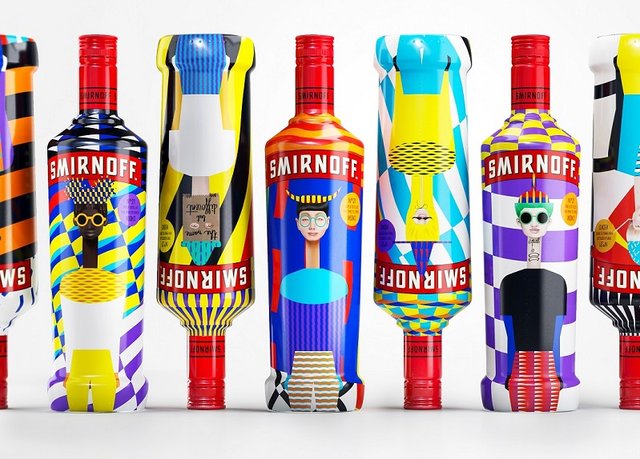 https://packagingeurope.com/downloads/2783/download/HP_071117.jpg?cb=f17375546859b5ca5988ba833077235d&w=640
The use of this application was the missing link between the idea and implementation.

You can see it HERE.

Shrink sleeve labels in the colours of the rainbow

Literally. For the Pride Parade in London, a limited edition of several hundred bottles was released with labels showing same-sex couples. The project was implemented in collaboration with CCL Design UK.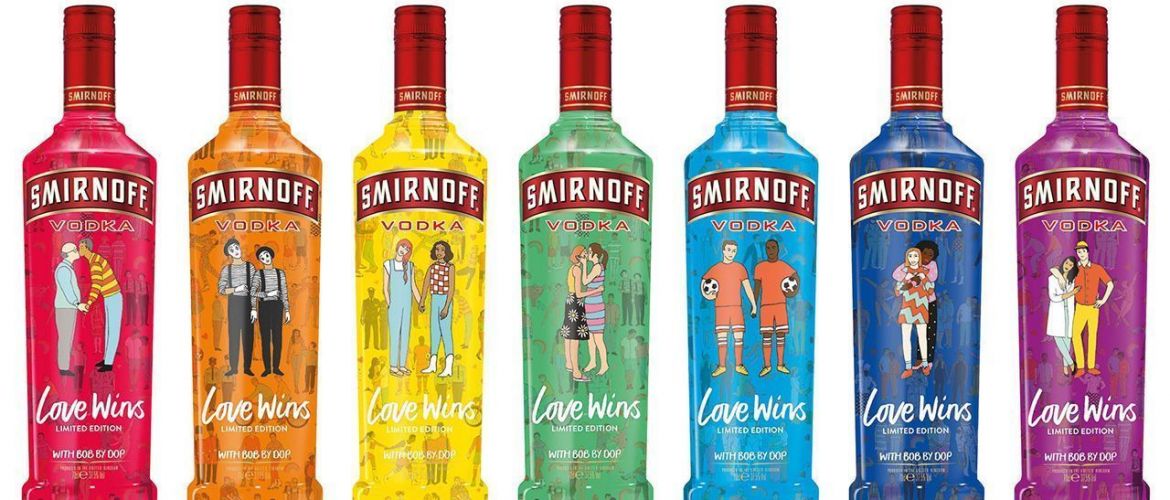 https://ccllabel.com/wp-content/uploads/2016/07/SmirnoffLoveWins_Header-e1469783720759-scalia-gallery-fullwidth.jpg
Diageo, a British alcoholic beverages company, has also chosen to support the LGBT community supporting organisation by selling bottles with a promotional, customised label.

Customised shrink sleeve labels in several clicks

Based on graphical materials (the already mentioned photos and vector-based objects), the application can generate nearly any number of unique projects.

All in all, both projects seem to be quite complicated in practical terms: compilation of numerous graphics, diversity. Yet, the HP SmartStream application supports creative implementations, limiting the number of related operations to the minimum.

Tremendous engagement of the target group, a great lot of free promotion in social media and finally, increased sales, represent additional benefits resulting from such an action.